We recognize that in this situation many of our clients need to deposit a check. And for their benefit, we remind them that they can use the FOTOdepósito service. This service allows our clients to deposit a check through their cell phone, without having to leave their homes. This is why we increased the limits on the amounts of deposits allowed with this service. The new limits are:
The new limits apply to customers of individual checking accounts, and business checking accounts originated on Oriental. The new limits are: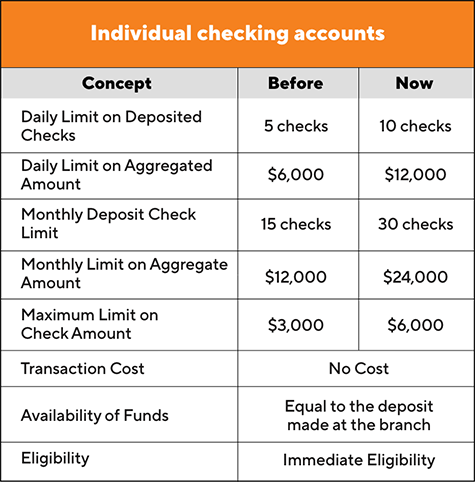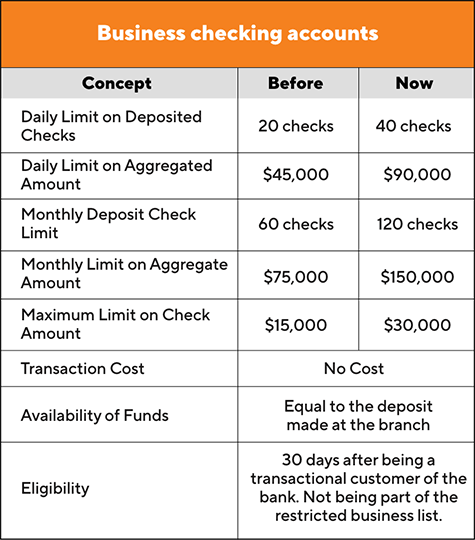 On the other hand, if our clients with accounts originated in Oriental, need to send money to a relative, they can use the People Pay service. This service allows them to send money to any account in PR and USA, free of cost. And for their convenience, we have increased the maximum limit per transaction to $2,000 and $4,000 per day.
We encourage you to take advantage of these services today, which are available in your Online Banking and Mobile Banking.
Member
FOTOdepósito and People Pay services are only available for accounts originated at Oriental Bank. All checks must be made payable to the account holder in which it is requested to be deposited and endorsed. Subject to Oriental Bank's Fund Availability Policy. FDIC member.